Holi has been celebrated in the Indian subcontinent for centuries, with poems documenting celebrations dating back to the 4th century CE. It marks the beginning of spring after a long winter, symbolic of the triumph of good over evil. It is celebrated in March, corresponding to the Hindu calendar month of Phalguna. In 2021, Holi begins March 28.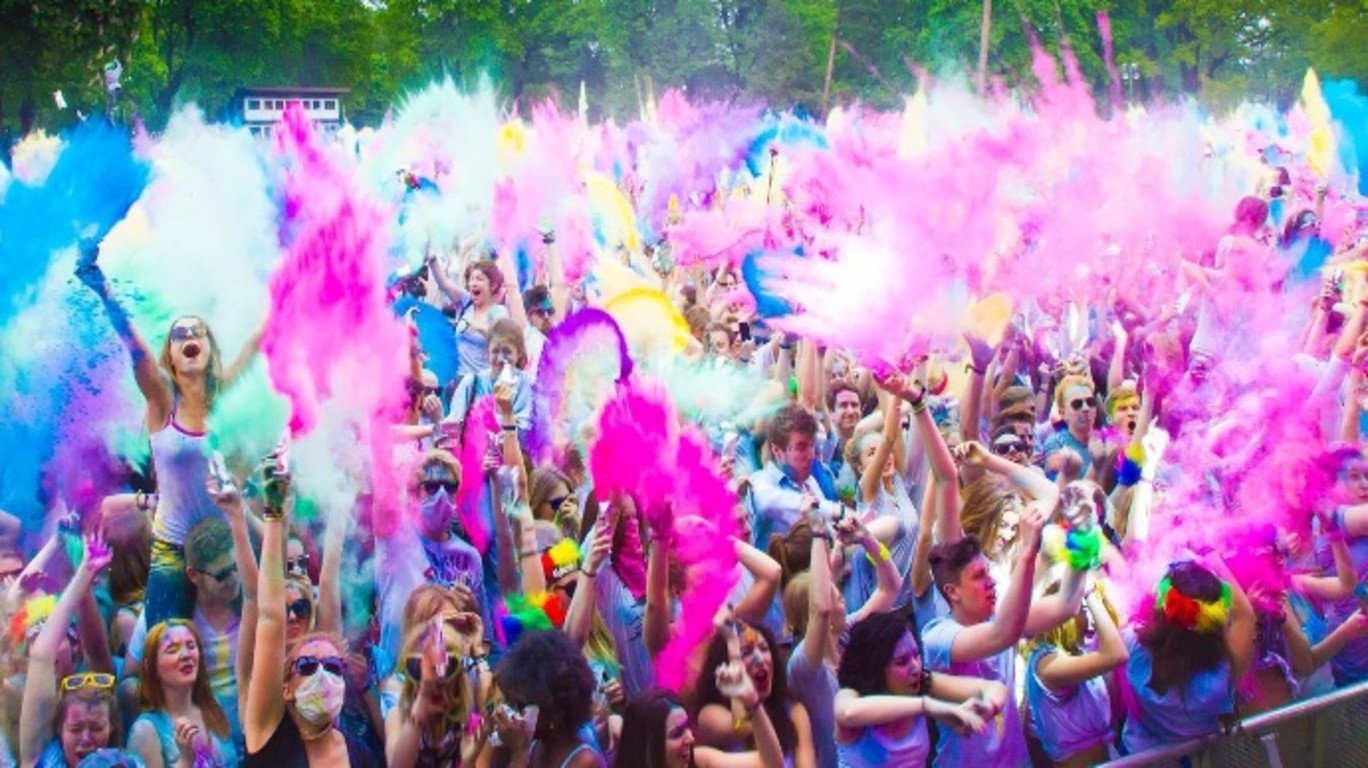 There are varying accounts of Holi's origin mentioned in several works of ancient Indian literature. According to one story, an evil king became so powerful that he forced his subjects to worship him as their god. But to the king's ire, his son Prahlada continued to be an ardent devotee of the Hindu deity Lord Vishnu. The angry king plotted with his sister, Holika, to kill his son. Holika, who was immune to fire, tricked Prahlada to sit in a pyre with her. When the pyre was lit, the boy's devotion to Lord Vishnu helped him walk away unscathed while Holika, from whom the festival derives its name, was burned to death despite her immunity.
On the day of Holi, entire streets and towns turn red, green and yellow as people throw colored powder into the air and splash them on others. Each color carries a meaning. Red, for example, symbolizes love and fertility while green stands for new beginnings. People also splash water on each other in celebration. Water guns are used to squirt water, while balloons filled with colored water are also flung from rooftops. Later in the day, families gather together for festive meals. It is also common to distribute sweets among neighbors and friends.