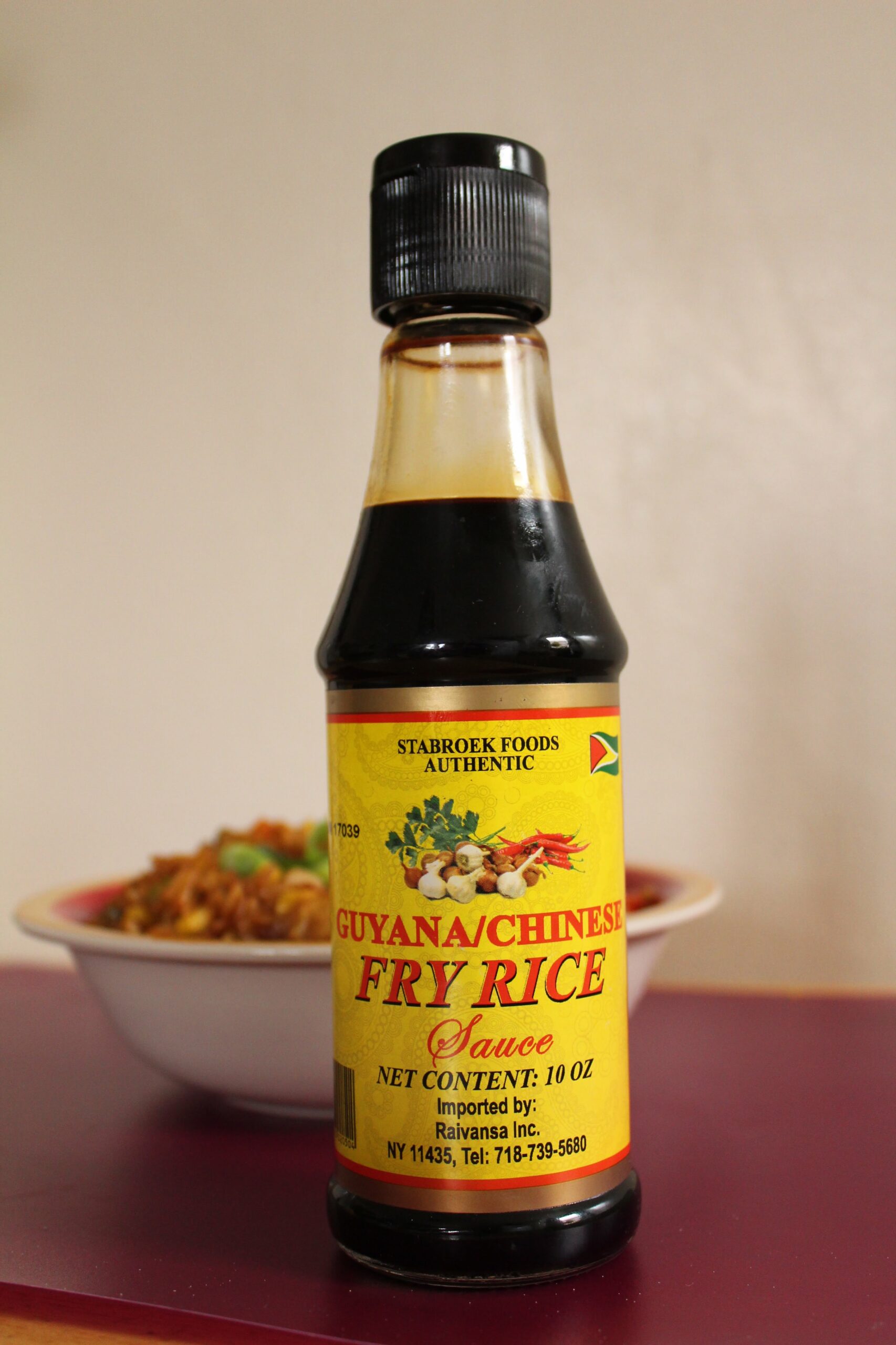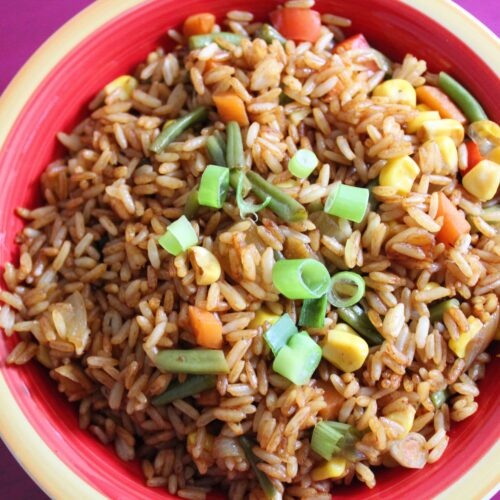 Vegetarian Chinese rice
Ingredients
4

cups

rice

8

cups

water

2

medium carrots

cubed

1

cup

green beans

chopped

1

cup

corn

1/2

medium yellow onion

chopped

1

tbsp

cooking oil

see p. 9

Soy sauce

to taste

1

tbsp

sesame oil

Green onions for garnish
Instructions
In a saucepan, bring the water to a boil. Add the rice, and reduce to

heat to medium. Cook for 15 minute (or more for brown rice) on lowmedium heat. Turn off heat, and add a lid on top so that the rice will

steam for 10 minutes. Keep the lid on until serving, without stirring the

rice.

Heat the cooking oil in a large pan over medium heat. Saute the onion

for several minutes until softened. Then add the carrot, corn and green

beans, as well as 1 tbsp water. Stir well and cover the pot. Let cook on

low-medium heat for about 10 minutes, stirring occasionally (add a

little more water if needed to avoid burning).

Stir the rice in the vegetables add the soy sauce and the sesame oil.

Toss well and cook on low heat for about 5 minutes.

Slice some green onions and garnish your dish.