Have you ever thought about visiting a country that never stops shocking you with
its nature? Then it's time to make a reservation for your Guyana flight! The number
of animal species living there has greatly enhanced tourism in the last few years.
The river system supports Guyana's wildlife, and the dense forest creates its ideal
environment.
The jaguar is one of Guyana's most amazing species of animals. This enigmatic
mammal might well be South America's most recognizable species, and many
visitors will love to see it in its natural habitat. This is one of the world's biggest
cats and the continent's top predator moving on land to stalk it. According to
Audubon Magazine, Guyana's Iwokrama Forest could be the best location in the
world to see a wild jaguar. Jaguars can be found all over Guyana, especially in the
rainforest belt that runs through the country's heart. Staying at one of the nearby
eco-lodges and joining a safari with a local professional guide, going into the
jungle at night to try one's luck for a glimpse of this mighty beast is among the best
things to do in Guyana.

The next most known animal, the harpy eagle, is one of Guyana's most majestic
animals. This is by far the strongest bird of prey on the planet, as well as one of the
largest ones in South America. Harpy eagles can be found in the Kanuku and
Iwokrama ranges, where the untouched tropical rainforest provides the ideal living
atmosphere for them because there are too many preys to feed on. The North
Rupununi Region is one of Guyana's most popular tourist destinations, so if you
ever happen to travel to this country, make sure you check out this region as well.
The Iwokrama River Lodge, Surama Eco-Lodge, and Rewa Eco-Lodge are all
excellent places to launch your hunt for the harpy eagle. These birds can be found
near Warapoka and Sloth Island on the Essequibo Coast. It is easy to see why
Guyana has rapidly become a top destination for bird watching with so much
wildlife.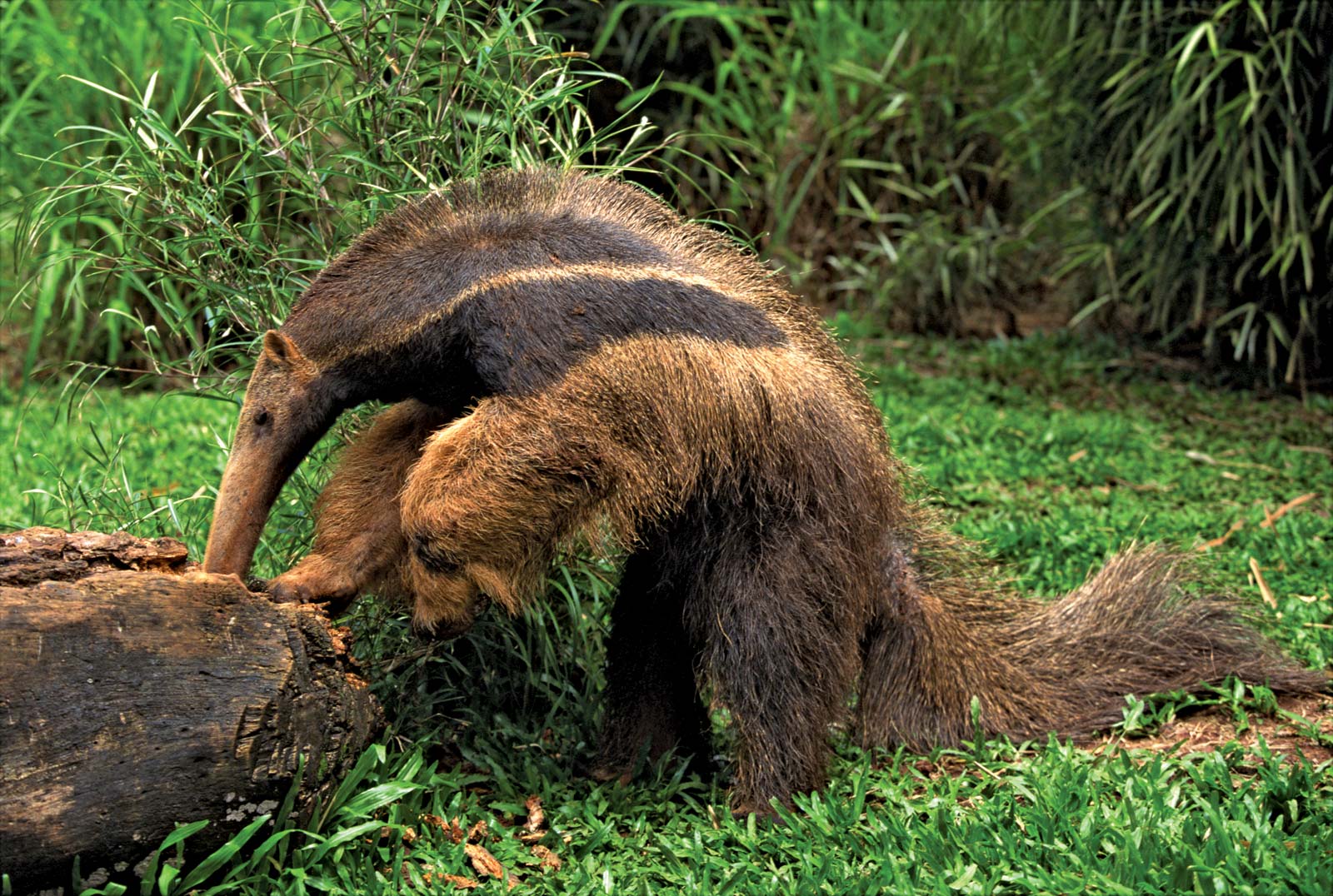 Wildlife in Guyana is unique due to its giant anteaters. This species is
distinguished by small ears and eyes that contrast very well with its long snout,
body, and tail. It's an extraordinary animal to enjoy from close up, of course. They
are usually found in Iwokrama and the Rupununi savannahs, although it's not easy
to spot them. An easier and more secure way to do it in Guyana is to recruit a local,
qualified guide who can find and show you how to locate them. Ranches such as
Saddle Mountain or Karanambu are a perfect place to go for anteaters. Once you
are there, going out to the forest several times a day in search of the best chance of
taking a photograph of this gentle giant shouldn't be that hard.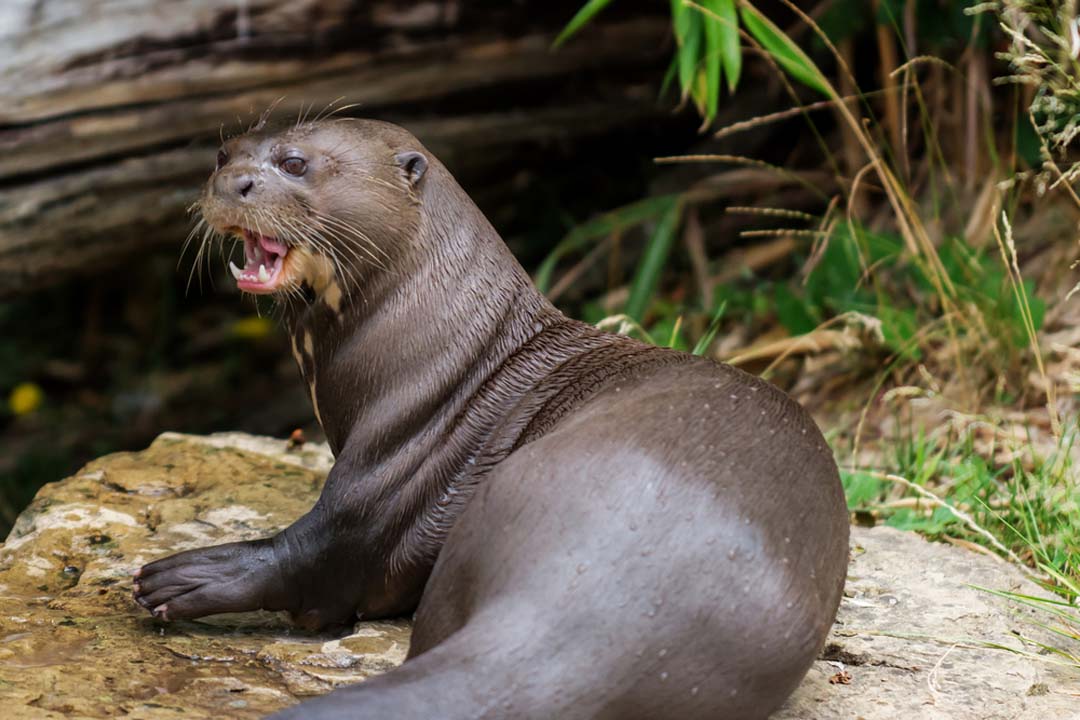 The Giant River Otter is another example of the most notable animals in Guyana.
This is the largest and perhaps the hardest to detect of all the otter species in the
world. In the area of North Rupununi, the conservationist Diane McTurk registered
these animals for the first time at Karanambu Ranch. In 1988 she began the work
of rehabilitating otters in the Karanambu Lodge. Otters have since thrived in the
region and have made this one of the finest sites for wildlife in the country. This is
a destination where many people visit to see these unusual and unbelievable
animals in their natural habitat.
In Guana, you have an outstanding chance of spotting wildlife by sailing around
the rivers. Caimans are commonly seen in Guyana. The largest members of the
alligator tribe are black caimans. These reptiles are carnivores, living along slowly
flowing rivers, lakes, and other freshwater ecosystems all over the world. Caimans
are the Amazon's main predators, preying on a wide range of fish, other reptiles,
insects, and rodents. It can be seen on every river in the center of the country. If
you want to find caimans, the Caiman House, owned by the community, is the best
place to stay to see wildlife in Guyana. Here you have a chance of caiman tagging,
which is performed for conservation purposes.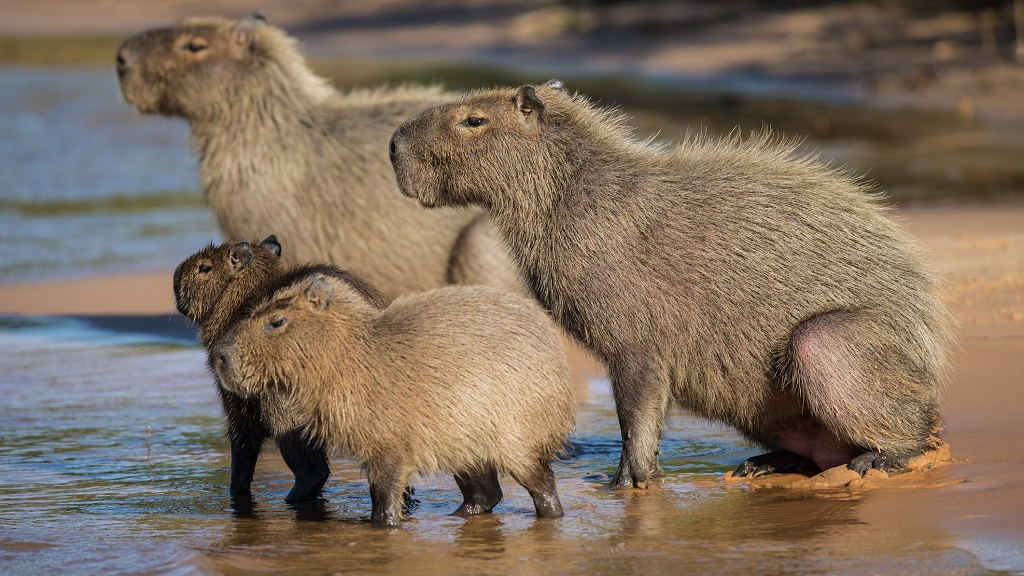 According to scientific superlatives, Guyana ranks fifth in the world in terms of
biodiversity, even when it comes to mice. The capybara, the world's biggest
mouse, can be found in almost all parts of the country. They can be seen in thick
woodland and around rivers and lakes. Capybaras typically live in family
communities, which is how they are identified. They have the appearance of a
giant rat or groundhog.
Photo above by Rewa Lodge
Guyana's wildlife isn't only restricted to mammals. The giant arapaimas, a fish,
found in the Essequibo, Rupununi, and Amazon River Basin, call the country
home. Arapaimas are most often found in the country's southwestern regions,
where the warm climate provides ideal living conditions. Trying to capture (and
then release) one of these massive fish is one of the most fun things to do in
Guyana. Isolated pools and ponds are the perfect places to do it, as fishing
enthusiasts will compete in a fight to capture this aquatic giant. Travelers looking
to capture an arapaima should bring the appropriate gear and listen to local guides
during fishing expeditions. Rewa is a great spot for such activities, as well as one
of Guyana's most beautiful places to visit.
The country is full of unique animals and various activities that are available for
animal lovers. No tourist ever leaves Guyana disappointed as it offers everything
one might wish for while being on a trip to South America.