Port Kaituma is a small village within the Barima-Waini administrative region of Guyana. It became known internationally as a gateway village to the People's Temple settlement in nearby Jonestown. It has long been a hub for mining.
Although an Amerindian settlement has existed along the Kaituma River for some time, it was only after the discovery of manganese at nearby Matthew's Ridge that Port Kaituma was developed. As Matthew's Ridge was not located on a navigable river, a canal was cut from the Kaituma River and Port Kaituma was constructed. 
At the time of the manganese mining, Port Kaituma had three separate areas. The mine managers' house and the guest house were in a large clearing separated by a short road through the forest from the main rail-head and manganese loading facility. A longer road led in the opposite direction to the area known as 'Bottom Floor' where the workers lived.
The manganese was transported from Matthew's Ridge via a 64-kilometre (40 mi) railway and then shipped from Port Kaituma to Chaguaramas Bay in Trinidad, from where it was distributed for industrial use with a large proportion going to Stavanger in Norway.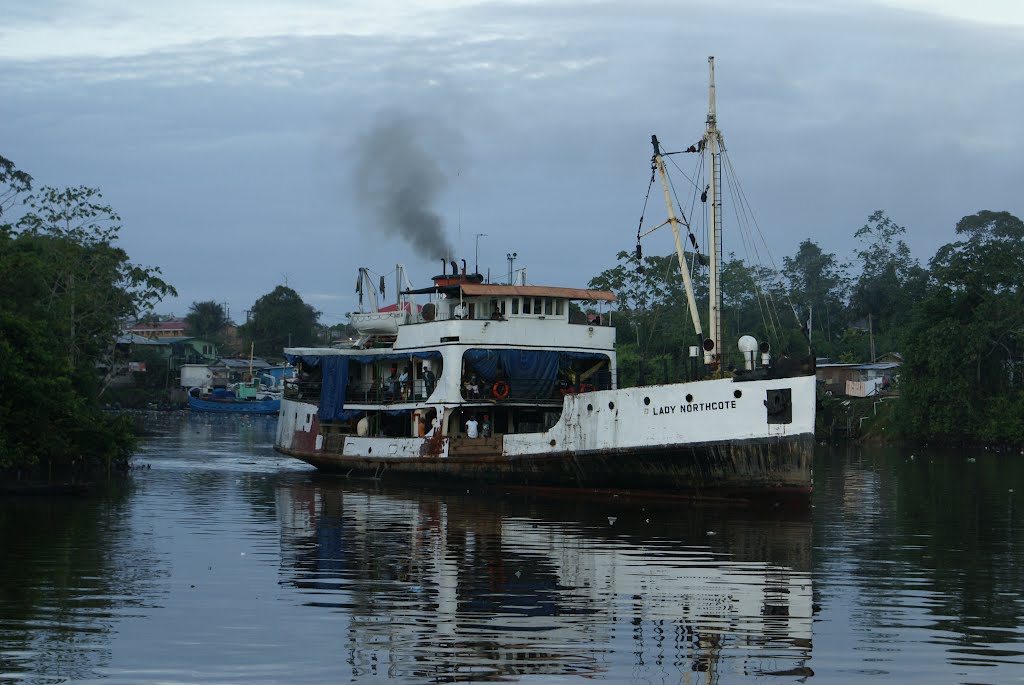 CLICK ON THE AMAZON BANNER BELOW TO SHOP ALL THINGS GUYANA