New Amsterdam has its origins in a village that grew up alongside Fort Nassau in the 1730s and 1740s. The first Nieuw Amsterdam, as it was called then, was situated about 90 km (56 mi) up the Berbice River on the right bank. Before the 1763 slave uprising it comprised a Court of Policy building, a warehouse, an inn, two smithies, a bakery, a Lutheran church, and a number of houses, among other buildings. Built-in 1740 by the Dutch, New Amsterdam was first named Fort Sint Andries. It was made the seat of the Dutch colonial government in 1790. In 1803 it was taken over by the British.
The little township was a pioneer in several by-laws; it boasted the first sanitation regulations on record (no privies near the public path, drains to be dug and places kept weeded), and the first price controls in the only hostelry in town. The serious imbibers in this society would be happy to learn that many of these applied to alcoholic beverages, including Madeira, genever (Dutch gin), kilthum (the forerunner of rum), and even a drink made by the Amerindians. Of course, alcohol was not considered an indulgence in those days, but rather a necessity, since it was erroneously believed that it warded off diseases like malaria, which it was claimed came from exposure to 'miasmas'.
In March 1763, the rebel leader Cuffy made the Court of Policy building in the little town his headquarters, and on either side of its doorway, he placed two cannons, which had been repaired for him by the blacksmith Prins. When the revolutionaries were forced to retreat upriver in 1764, New Amsterdam was torched under the supervision of Prins, and only the brick Lutheran church survived. After the uprising was crushed, he was charged with arson and executed.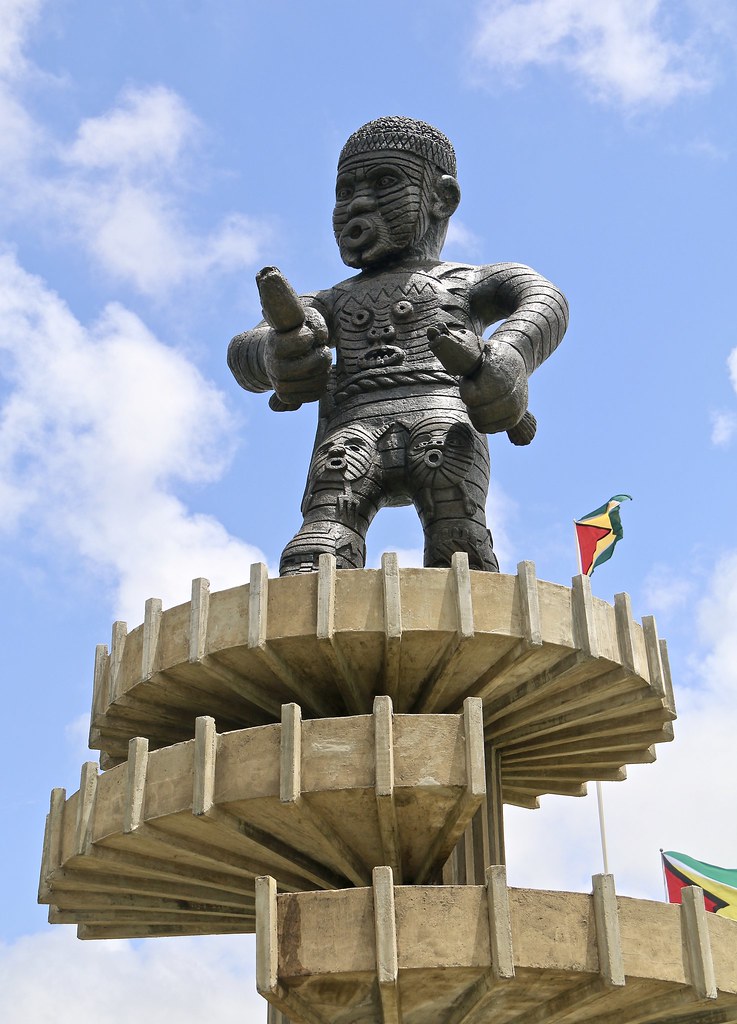 While the village was rebuilt afterward, by the 1770s it was already becoming apparent that it had ceased to be the center of the colony. The planters had begun to move to the more fertile soils of the lower river, leaving the township somewhat isolated upstream. At first, the Dutch authorities had some grandiose plans to construct imposing government buildings there – plans which can still be seen in the State Archives in The Hague. However, eventually, they had to recognize that such development would be futile in a context where Berbice's economic activity was centered on the lower river, and in 1785 they took a decision to relocate the town to the mouth of the Canje.