Guyana a land of many races, because of the rich and diverse culture of our country we have many monuments that reflect our history. Monuments created to honor heroes and commemorate or celebrate historic events depict the national pride of our country.
Please click on the links to view the entire video with all the monuments https://youtu.be/7CF66oWhVl0
Their creation can be regarded as works of art and/or architecture that promote national consciousness and beauty in our towns, villages, and city. As we focus on some of Guyana's Monuments and Sites, let us always remember to care for them, no matter how small or unknown, or how large and important.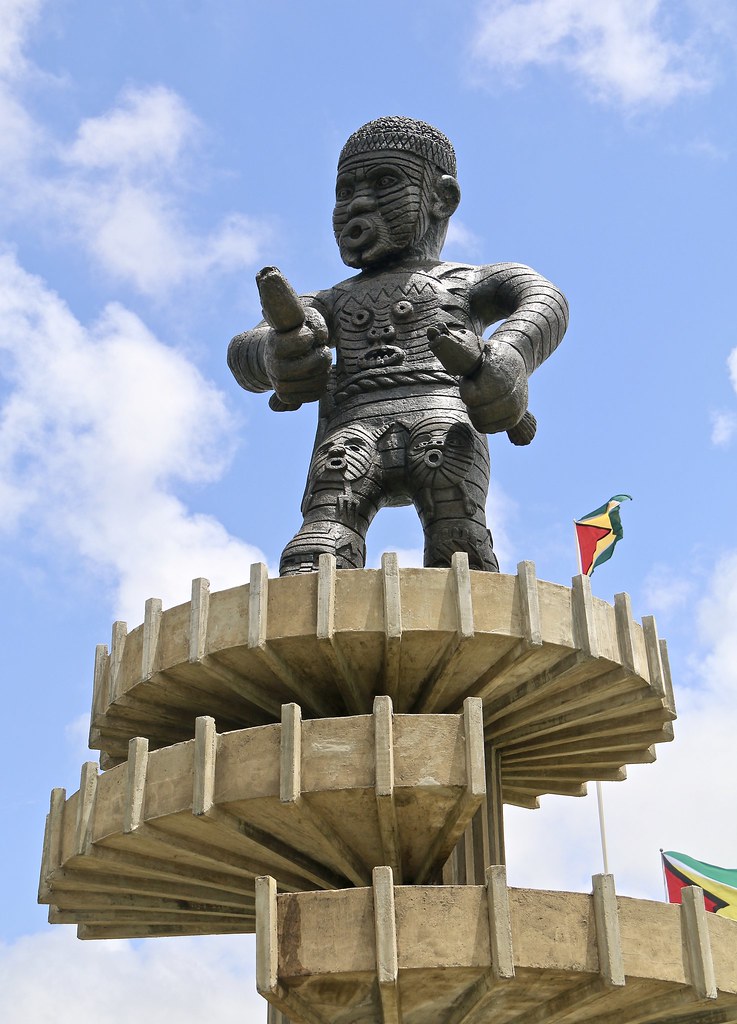 In this video, we comprised some of the most popular monuments in Guyana. Please click on the links to view the entire video with all the monuments https://youtu.be/7CF66oWhVl0
Please remembers to subscribe and share our videos with your family and friends. ONE PEOPLE, ONE NATION, ONE DESTINY
Guyana View Apparel – https://teespring.com/stores/guyana-view-apparel-2