Article by: https://www.worldlyadventurer.com/
Admire the might of Kaieteur Falls
While Angel Falls in Venezuela might take the title of the world's tallest uninterrupted waterfall, and Iguazú Falls in Argentina might be the continent's most famous, there's another equally spectacular waterfall and landmark that few visitors have heard about: Kaieteur Falls.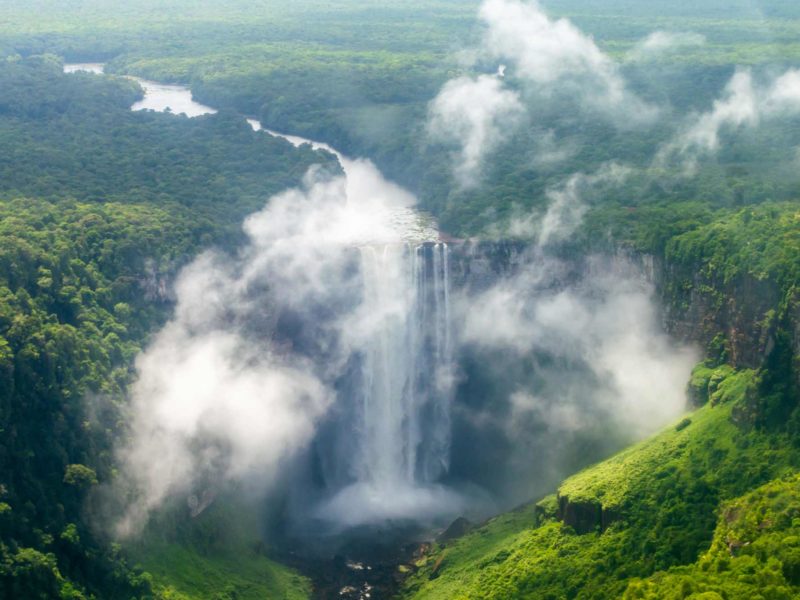 Kaieteur Falls is one of the world's most spectacular waterfalls.
There's a reason that Kaieteur Falls features on all itineraries to Guyana. Firstly, it's the world's largest single drop waterfall by volume, particularly during the rainy season (May through July) when it's at its fullest.
But secondly, there's no denying the drama of the setting. Tucked into the Guyanese interior and protected by a wall of thick rainforest, Kaieteur Falls is only accessible by a one-hour flight from the capital, Georgetown, or a two-day hike.
As you arrive by air, flying over the falls for the ultimate in bird's-eye views as the jungle undulates into the distance below, it's hard to shake off the feeling that you're in a real-life Jurassic Park.