The article was written by https://www.worldlyadventurer.com/
One of the animals I was most keen to see in Guyana was another of the country's most elusive giant species: the giant anteater.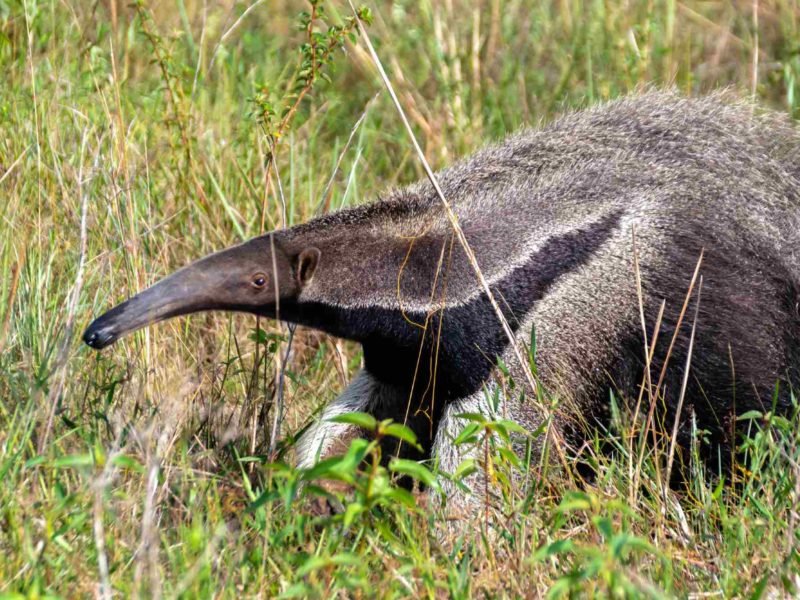 The giant anteater is well adapted to living off the diet of termites and ants. This shuffling creature, measuring up to seven feet from its long, sensitive nostrils to its brush-like tail, inhabits the plains of the Rupununi region.
What's more, you've got a fair chance of spotted roaming through the grasses hunting for ants and termites.
Probably the best destination in Guyana to find it is in the private reserve grasslands of Karanambu Lodge.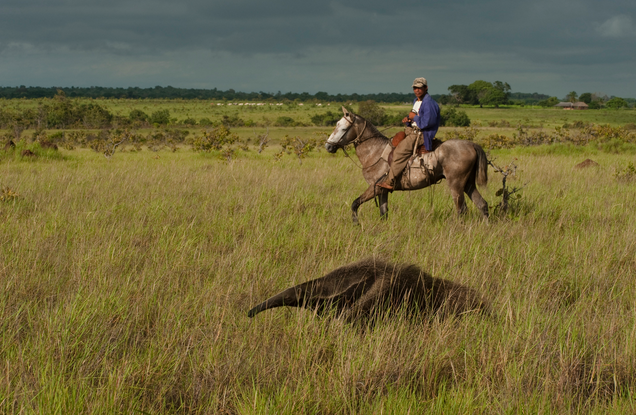 Working cowboys can help you find the giant anteater in the grasslands.
In this part of the savannah, local cowboys demonstrate a knack for locating this giant beast and, on my trip, we came across two: one wandering the grasses beside the side of the road and another one sleeping beneath the shade of a sandpaper tree.