Did you have plans for traveling in 2020? They probably got canceled because of
COVID-19, and you never made new plans because the virus does not seem to
leave anytime soon. But one year was probably enough for people to adapt their
lifestyle to a more restricted and safe
mode. After switching everything to online, businesses and schools slowly reopen
with new rules that include social and physical distance, regular sanitization, and
usage of masks and gloves. The good news is, this also applies to transportation
and especially air transportation. You need to choose a relatively safe destination
and learn about the new rules to avoid getting infected or infecting others on your
way there. Guyana might be one of the best options currently available. It is
relatively safe if we consider the statistics of the new cases and recovered people,
but you should still follow the rules established by health specialists for everyone's
safety.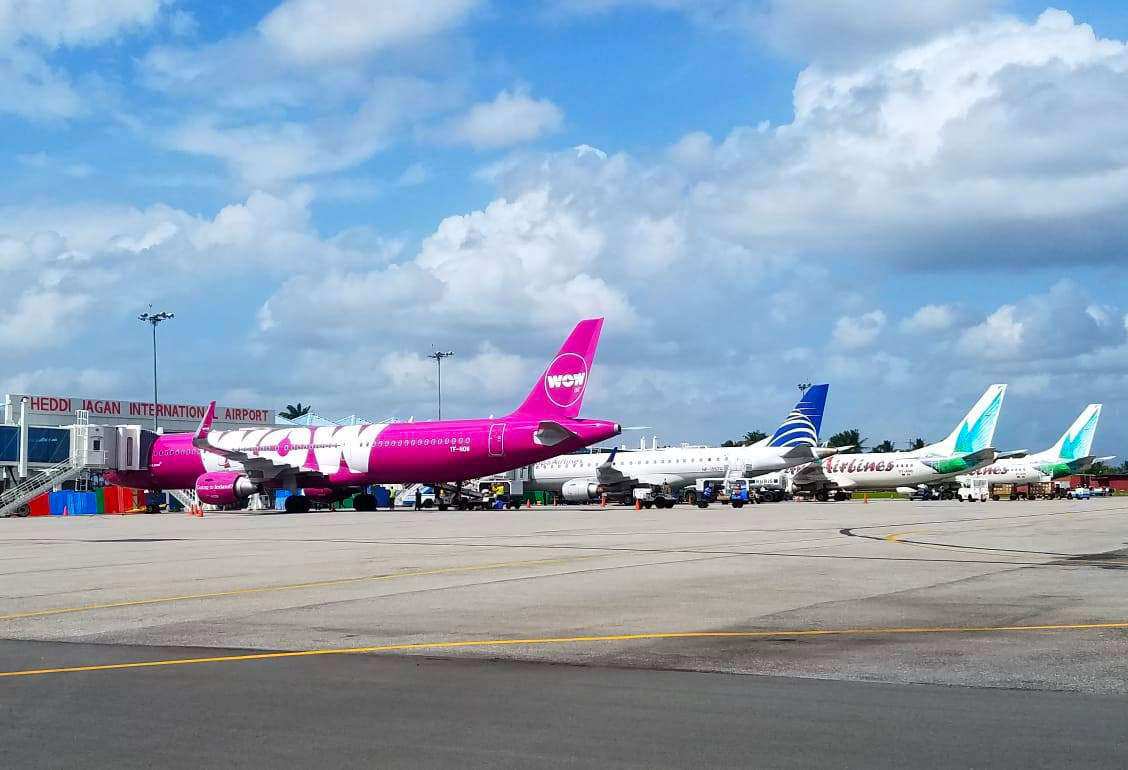 Some countries are experiencing third and fourth waves of Coronavirus, and
millions of people get infected every day. However, as mentioned earlier, Guyana's
statistics show that the condition here is not as bad. So far in the country, nearly
ten thousand people have tested positive, which is only a little over 1% of the
whole population. Currently, 1200 people are getting treated. If we look back to
when the virus had just started spreading, and it was somewhat possible to keep
track, every single new case was a big deal, so these numbers would appear huge.
But the most cases reported in one day so far have been 133, which is great for a
country with nearly 800,000 population. You can take a big "whew" and start
packing your suitcase, but only after getting familiarized with what is waiting for
you during and after your flight. In order to keep the stable condition, the
authorities have introduced a list of domestic regulations that everyone has to
follow.

Fortunately, airlines function well now, meaning you can book a ticket at the
airline of your choice. Everyone has to provide a negative COVID-19 result
maximum of 7 days before the flight. People who get tested within the last 72
hours are allowed to refuse to get tested again once they arrive in Guyana. You
must wear a mask at the airport and cannot take it off during the flight, however
long it might take. Once you arrive at a Guyanese airport, the staff will
decontaminate you with an alcohol substance. Your cargo and baggage will be
decontaminated for you too. The next step is filling a form by Port Health where
you will be asked to give some personal and contact information, as well as answer
a few questions regarding Coronavirus and how you have been feeling in the past
two or three weeks. Then you will have to show your polymerase chain reaction
(PCR) test result, which obviously has to be negative, so make sure you keep it
safe throughout the trip; otherwise, you will be obligated to take another test. Your
temperature will be tested, and if no issues appear, the last step for you will be
reading the social distancing regulations. However, in case you start noticing
symptoms or your temperature is higher than average, you will be quarantined for
your own and everyone else's good.

While you are in Guyana, there are so many things you might want to try and
experience, but you shouldn't forget about the restrictions that will minimize the
spreading of the virus. Although the condition is getting better and these rules are
applied strictly, we still have to be careful. One of the best things about
traveling is, perhaps, meeting new people and socializing as they help you
experience the culture at its peak; however, these gatherings must be limited to no
more than 10 people. Keeping physical distance from people in public places,
wearing masks, and sanitizing are the regulations you need to follow not only in
Guyana but everywhere else in the world as well.

Depending on the number of newly infected patience and other factors, the
regulations might get stricter or, the opposite, be lifted. To make sure you are using
the tips and advice appropriate for the given time period, you are always
encouraged to keep an eye on the updates by the official websites of the ministry of
health in Guyana. The virus shouldn't stop you from traveling and exploring the
world, but the desire of doing so should not risk the lives of you and your loved
ones.