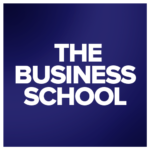 Short Business Description
The college offers a wide range of programmes within the five faculties of Business, Accountancy, Management, Information Technology and Specialized Training.
The various courses are offered on a part-time and full-time basis. Our full-time programmes cater for students enrolling from all classes of society.
Part-time programmes are designed for individuals upgrading their certification, and for individuals embarking on a career in Business and Accountancy, Management or Information Technology.
Our corporate training caters to the needs of small and medium-sized businesses, and aims to increase the productivity of general and supervisory staff within the private and public sectors.

Send Message to listing owner