Have you ever spent extra money to get organic products? A lot of people do it nowadays, and
the industry keeps growing.
Organic goods have a higher price tag than traditional products. Organic food production prices are usually higher due to higher labor input and farmers' inability to manufacture enough of a particular crop to lower the total cost. However, it is not the case in Guyana.
Most people here have organic products not further than in their backyards, and even if they don't, the prices in markets are pretty fair. While these products are heavily demanded and expensive in America, the nature of Guyana provides its people with all the organic products that are good for health.
---
Passion Fruit
Passion fruit, known for its health benefits, is also pretty much everywhere in Guyana. It's good
for the skin, vision and improves the immune system thanks to the high amounts of Vitamin A.
Passion fruit also contains Vitamin C, which is a great antioxidant.
In the United States, the average cost for 1 single organic passion fruit is $3.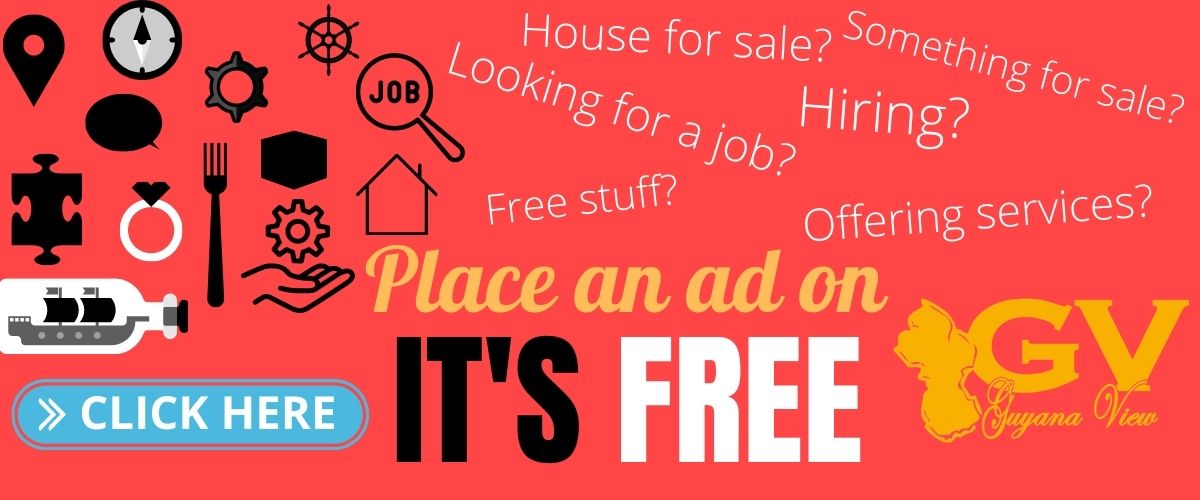 ---
Coconut oil
The health benefits of coconut oil make a long list. The best-known use of coconut oil is in
beauty products, and perhaps it is also the reason it has got the popularity it has today. The health
benefits include stabilization of glucose level, digestion improvement, protection against viruses,
bacteria-killing, and so much more.
The price of organic coconut oil in the US can be different depending on the brand, but it ranges between 15-20 US dollars per 16 Fl Oz pack.
---
Mango

Like coconut oil, mangoes are also good for both health and skin. They control cholesterol levels
due to containing the right amount of Vitamin C, fiber, and pectin. Mangoes are suggested for
achieving flawless skin. They treat pores and make the skin glow as they cleanse the skin from
deep inside the body.
You can buy organic mangoes in American stores for 2-2.5 US dollars each.
---
Pomegranate
One of the most loved fruits in Guyana, pomegranate, is a superfruit and an exotic antioxidant. It
is high in nutrients, which makes it popular all over the world, and the seeds are high in fiber.
Pomegranates help with core health improvement and prevent diseases like type 2 diabetes and
obesity.
One whole organic pomegranate in America can sell for $2.
---
Red banana
Another fruit abundant in Guyana, the red banana, is rich in antioxidants, as well as Vitamin C
and B6. They offer high-fiber addition to the meals and snacks despite being low in calories. The
nutrients red banana contains are also good for the heart and digestive health. Besides being
difficult to find red bananas in America, it's not impossible.
They usually cost about $5 for 1 pound.
---
Neem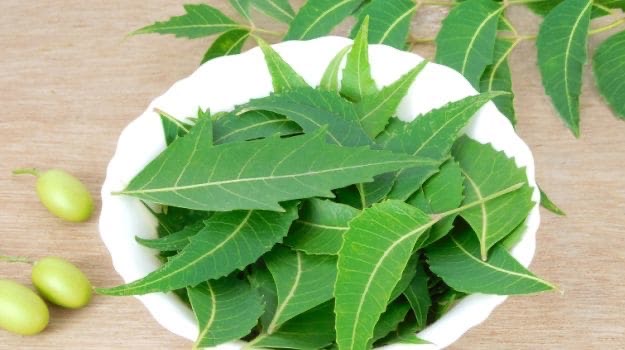 Guyanese people are blessed to have neem everywhere, considering how many things they are
used for. Leprosy, eye infections, bloody nose, digestive worms, stomach upset, lack of appetite,
skin ulcers, illnesses of the heart and blood vessels (cardiovascular disease), fever, asthma, gum
disease (gingivitis), and liver complications are all treated with neem leaves. The leaf is also
used to induce abortions and for fertility control. 100gm fresh neem leaves in the US typically
cost around $10.
---
Hyssop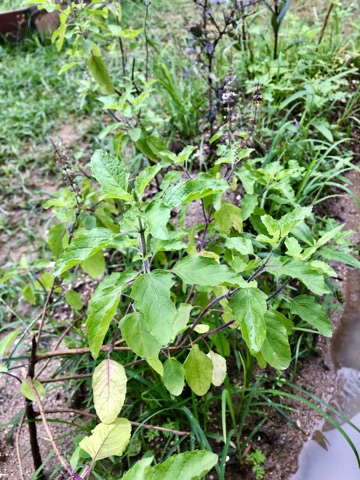 Hyssop is also available for everyone in Guyana. It is used to treat stomach and intestinal issues
such as liver and gallbladder disorders, abdominal pain, gas, colic, and lack of appetite. It is also
used to treat medical issues such as coughs, colds, respiratory illnesses, sore throats, and asthma.
Hyssop is usually $2 for 1 Oz in the United States.
---
Lemongrass
Lemongrass contains a lot of antioxidants in the form of flavonoids and phenolic compounds. It
is also an antibacterial and antifungal agent with anti-inflammatory and antioxidant effects.
Lemongrass contains quercetin, a flavonoid with anti-inflammatory and antioxidant properties.
Six stalks of fresh lemongrass cost $9 in the States.
---
Andiroba
Andiroba, also known as Crab Tree Oil, has been used for centuries to treat muscle aches and
swelling, making it an excellent alternative for rheumatic conditions. It contains anti-inflammatory compounds and, as an excellent emollient, it can help relieve dry, broken skin.
Furthermore, the healing properties provide additional benefits to skin disorders such as
psoriasis, eczema, and even acne. For mature skin cosmetics, this is an excellent option. You can
get an 8 oz. pure organic crab oil in the US for $10.
---
Bitter bark
Butter bark is another demanded by the market item that the Guyanese people have no problem
finding. Arthritis, chronic ulcers, acute tonsillitis, and spongy, bleeding gums are all treated with
the fruit and the oil derived from its seed. The mahua tree's bark is known to treat asthma, while
its flowers are said to help with bronchitis symptoms, constipation, hemorrhoids, and eye
infections.
---
Tumeric
A lot of people haven't even heard of turmeric, but people in Guyana know its benefits well.
Turmeric, especially the most active compound curcumin, has a long list of clinically proven
health benefits, including the prevention of heart disease, Alzheimer's disease, and cancer. It's a
strong anti-inflammatory and antioxidant that can also assist with stress and arthritis symptoms.
Despite all the benefits they have, turmeric and curcumin should not be used by people who have
a bile duct obstruction, cholangitis, liver disease, gallstones, or some other biliary disease
because they can increase bile secretion. In America, 1 pound of orange turmeric powder costs
$15.
---
Guyana's climate allows gardeners to plant and harvest organic products that people in other
countries spend a lot of money and time to get. This is not only for locals, but it can be a good
business idea trading with abroad as well. Not taking advantage of this is simply a loss of a good
opportunity. If you are in Guyana and no longer want to spend money on expensive organic
products or purchase the cheap ones with bad quality, then it's time for you to make your own
garden. We have shared resources to help you do it right and stay healthy without additional
costs!
---
Follow the link to kick start or boost your garden here: Boost your garden in Guyana
---